But La Binouze is more than a shop : it's also partly a bar to drink on the spot, with :
– 2 beers on tap with regular rotation.
– 200 bottles and cans in fridges, to drink or the spot or to go.
– A diverse selection of quality products to eat.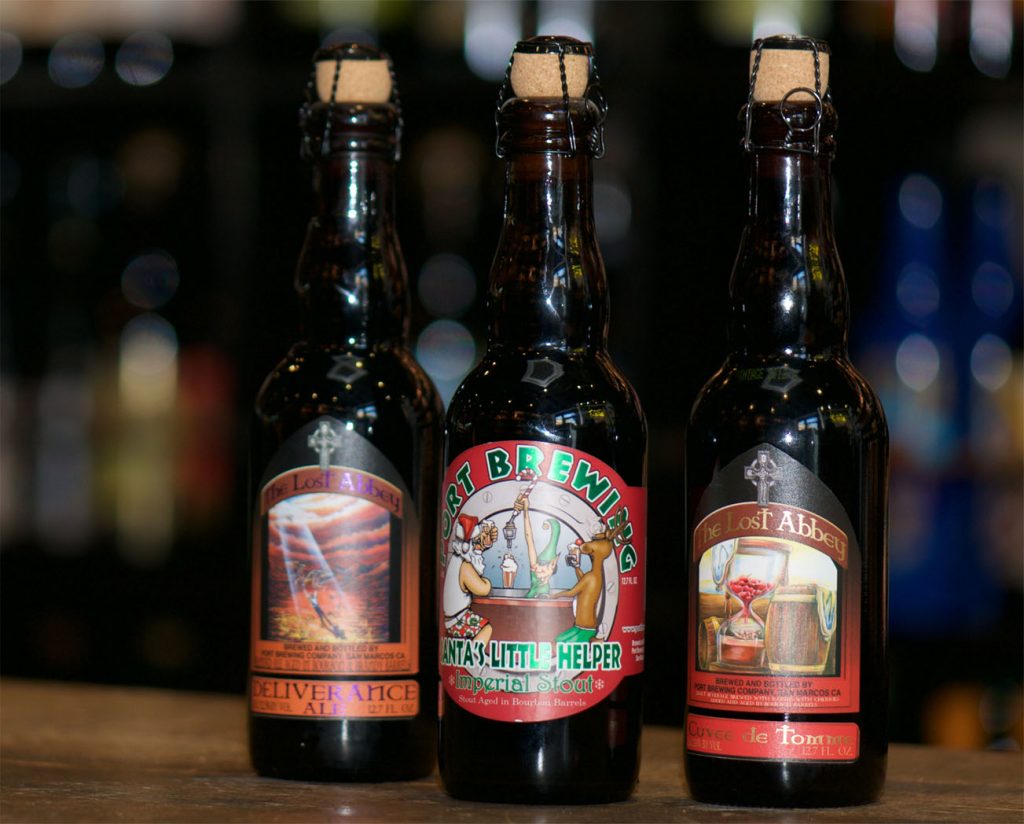 We also have a nice spirits selection (whisky, rum, gin) and delicatessen (vintage sardines, tapas, rillettes…), selected by us for their great taste and quality.
In addition, we're proud to offer homebrewing kits, tested by us, if you want to join the wonderful world of  homebrewin !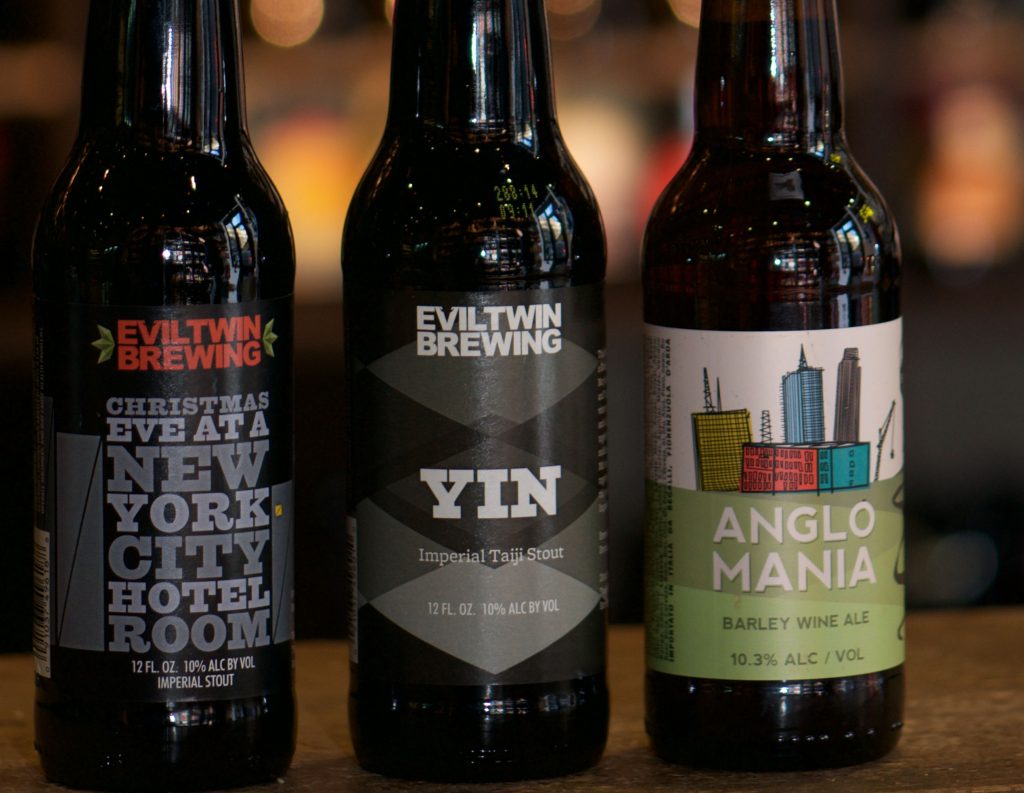 'If you've never tasted a craft beer, then you've never really tasted beer !'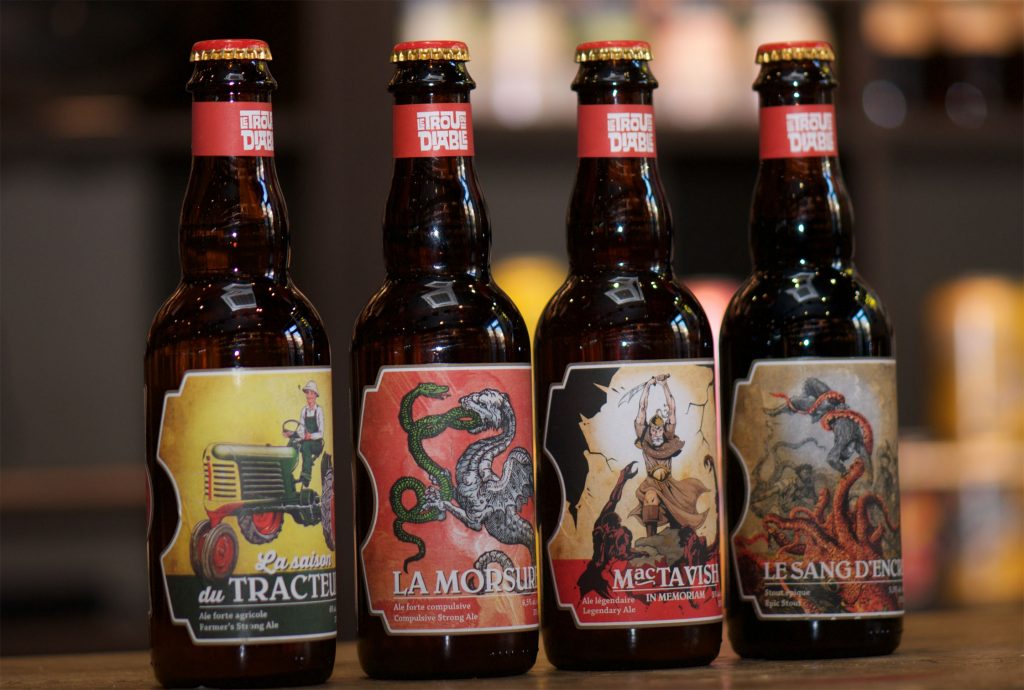 Up until the 1970s, it was almost impossible to find a good beer brewed the right way, without adjuncts like rice or corn syrup or not watered-down to boost profits. The industrialization of this sector had turned beer brewing into a big conglomerate production.
But then came the craft beer revolution in the US that brought back the idea that beer can actually taste of something and of many different things !
This revolution spread across the world, from Canada to Japan, from Brasil to New Zealand, and of course across Europe, and also in France !
Although there were only 30 breweries left in the country in the 1990s, today there are more than 800 in France, and the number is growing !
The main focus of the craft beer movement was to make the taste of the beer a priority. Therefore, we're assisting to an unprecedented development of hoppy beers (pale ales, IPAs), dark beers (stouts, porters) ou sour beers (lambics, oud bruins, berliner weisse), among many other possibilities !
At La Binouze, we do our best to offer a complete choice of craft beers, from the easy-drinking hoppy Pale Ale to the barrel-aged Imperial Stout or the complex oak aged sour beer.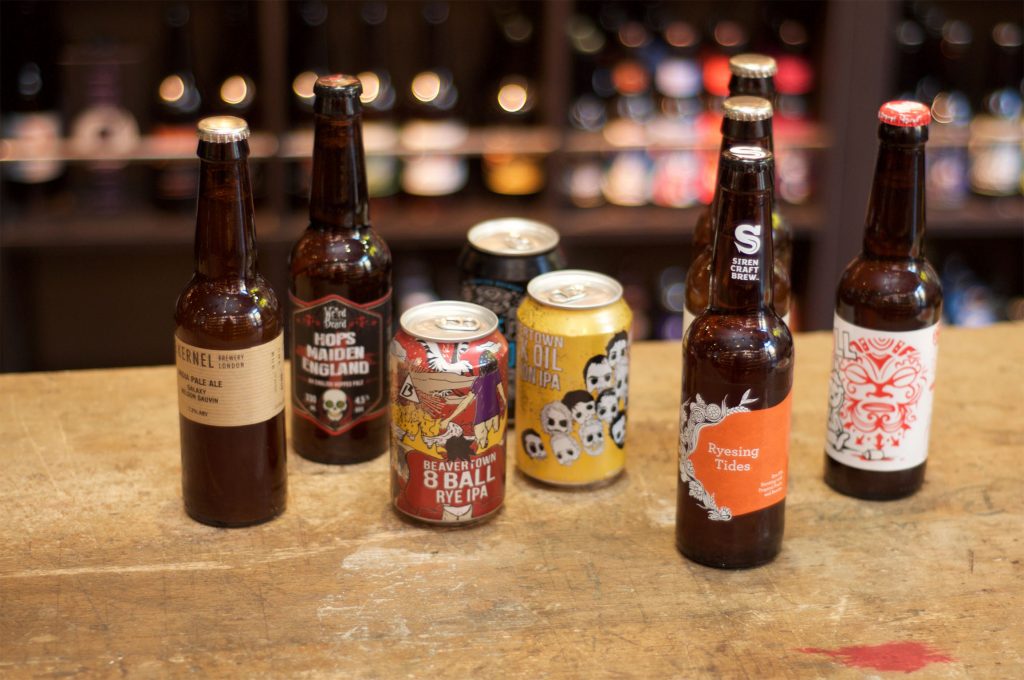 Here are a few breweries we regularly have in stock :
Belgium
Delirium
Dupont
De Ranke
Brussels Beer Project
Brasserie de la Senne
Brasserie de Blaugies
Kasteel
Bush
Carolus
Chimay
Westmalle
Rochefort
St Bernardus
Orval
Cantillon
Jandrain Jandrenouille
Bertinchamps
Tongerlo
Lindemans
Queue de Charrue
Floreffe
St Feuillien
Triple Karmeliet
Brasserie d'achouffe
Maredsous
Barbar
Liefmans
…
Germany
Augustiner
Freigeist
Schneider
Ayinger
Paulaner
Rothaus
Andechs
Krombacher
Maisel
Bayreuther
Löwenbräu
Poland
Doctor Brew
France
Les Brasseurs du Grand Paris
Brasserie de la Goutte d'Or
Deck & Donohue
Brasserie La Débauche
Outland
Perle
Matten
Sainte Cru
Brasserie de L'être
St Rieul
Brasserie Thiriez
La P'tite Maiz
Craig Allan
Brasserie de la Vallée de Chevreuse
Brasserie de La Vallée du Giffre
La Parisienne
Bap Bap
Brasserie de Sulauze
Hoppy Road
Italy
Elav
Extraomnes
Del Ducato
Brewfist
Crack
Toccalmato
Baladin
…
Denmark
Mikkeller
To Øl
Fanø
Amager
Ghost Brewing
Rocket Brewing
Canada
Trou du Diable
Dieu du ciel !
…

Netherlands
De Molen
La Trappe
Oedipus
Uiltje
…
UK
Siren Craft Brew
BrewDog
The Kernel
Beavertown
Moor
Tiny Rebel
Redchurch
Weird Beard
Wild Beer
Vocation
Brew By Numbers
Magic Rock
Wiper and True
Traquair House
Northern Monk
Alphabet
…
Spain
Naparbier
Laugar
La Pirata
La Quince
…
Norway 
Nøgne Ø
Japan
Hitachino
Asahi
kirin Ichiban
Iki
Austria
Bevog
Sweden
Omnipollo
…
USA
Evil Twin
Brooklyn Brewery
Westbrook
Rogue
Dark Horse
Lost Abbey / Port Brewing
Hoppin'Frog
Boulevard
Sierra Nevada
Blue Moon
…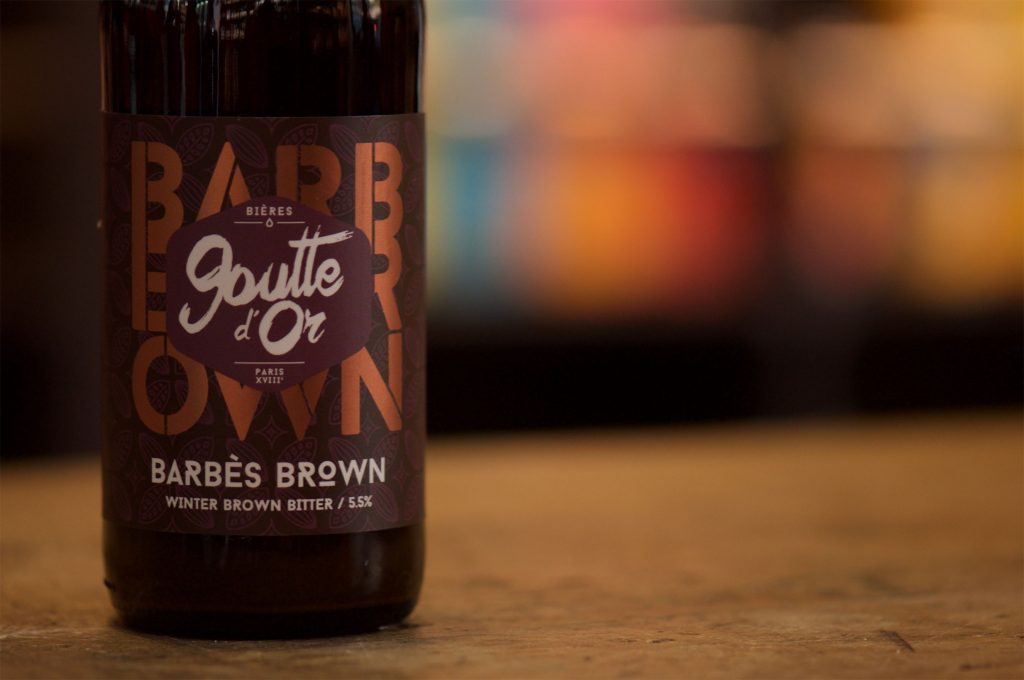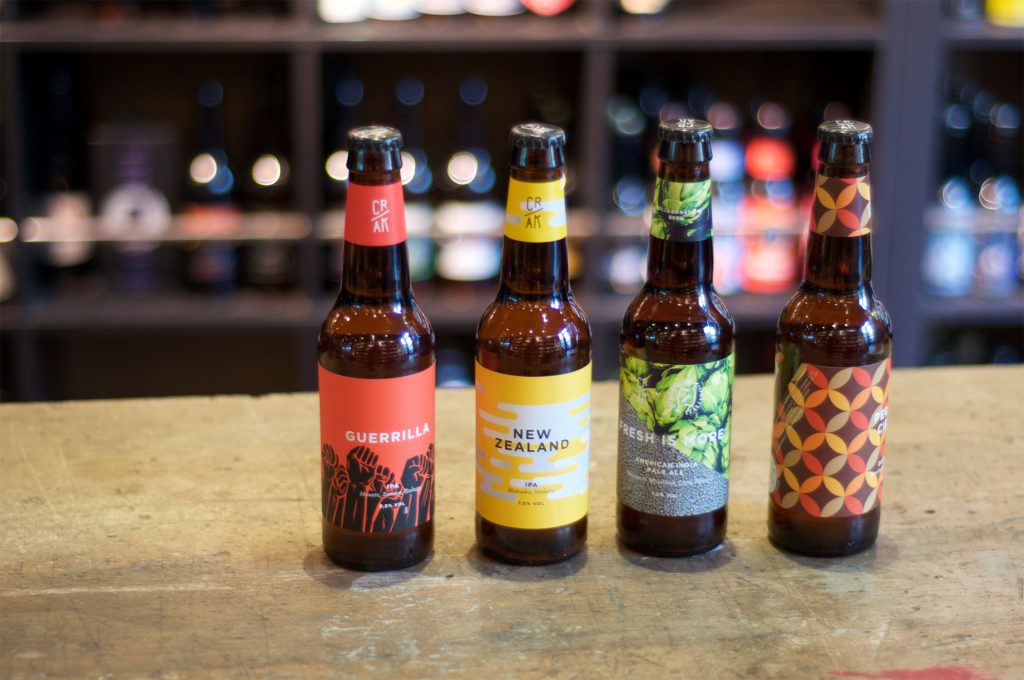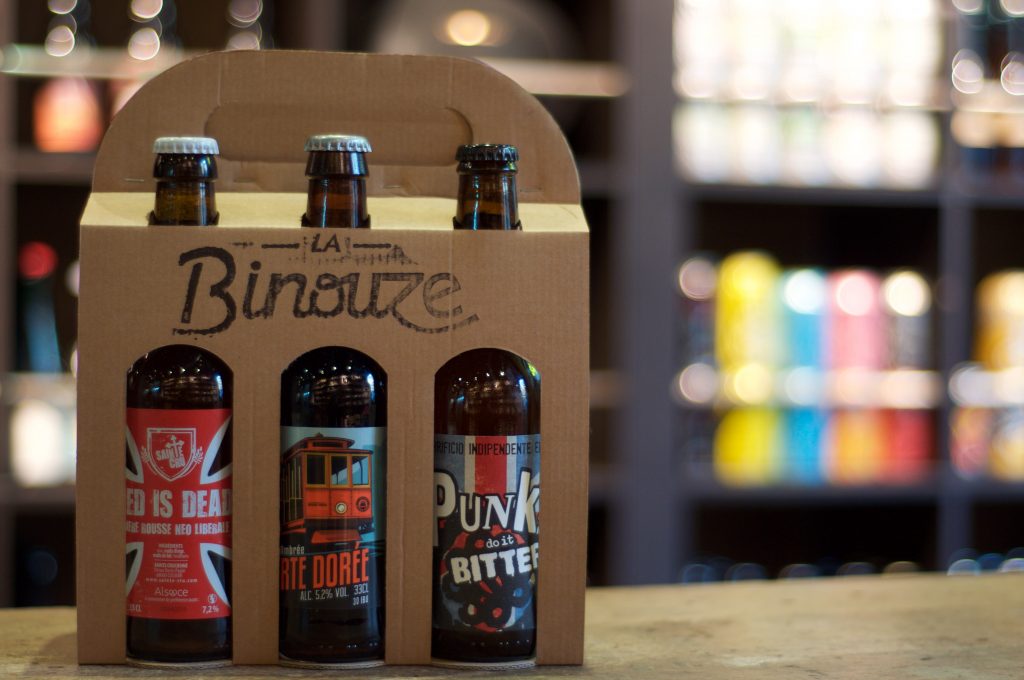 Our spirits :
Just like for beer, we offer a large range of artisanal spirits, in collaboration with independent distributors and producers : whisky, bourbon, rum, mezcal, tequila, gin, cachaça, vodka…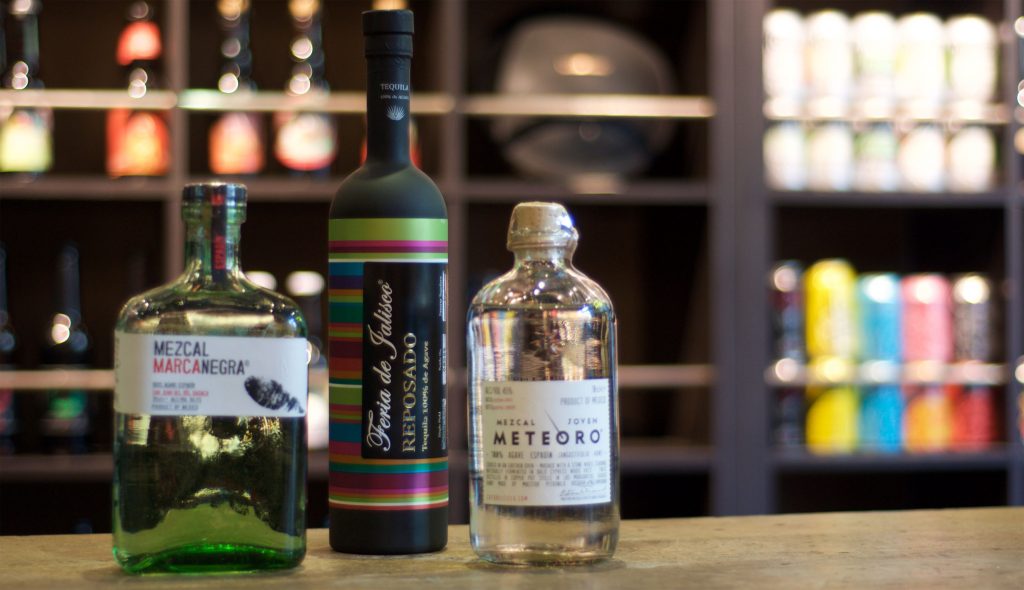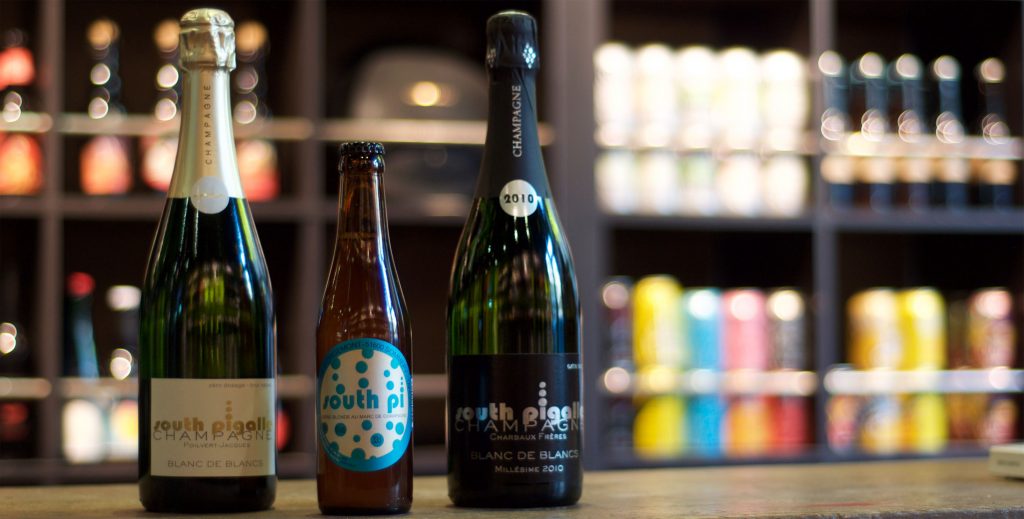 Delicatessen :
Our groceries selection is made of varied quality products, but always made with 100% natural ingredients.
You'll be able to find :
– The best of the canned goods universe : vintage portugese sardines, handcrafted with a traditionnal method, from canneries like Pinhais, Rios, Cego de Maio.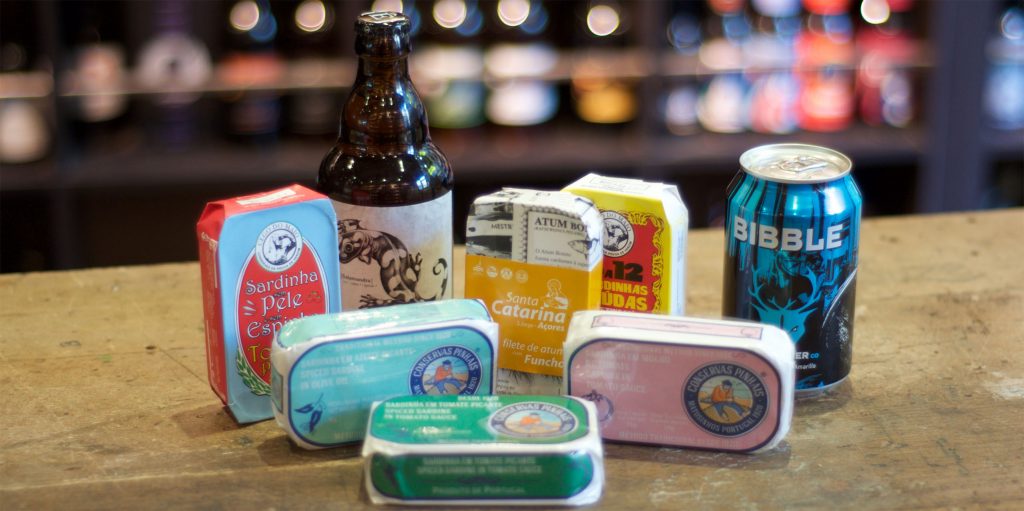 – A complete range of glass-conditionned delicatessen : rillettes, creams, mushroom preparation, and an amazing foie gras matured in armagnac !
– Tuna fillet from the Santa Catarina cannery, one of the best in the world, that received an award by Greenpeace for its respect of fishing quotas.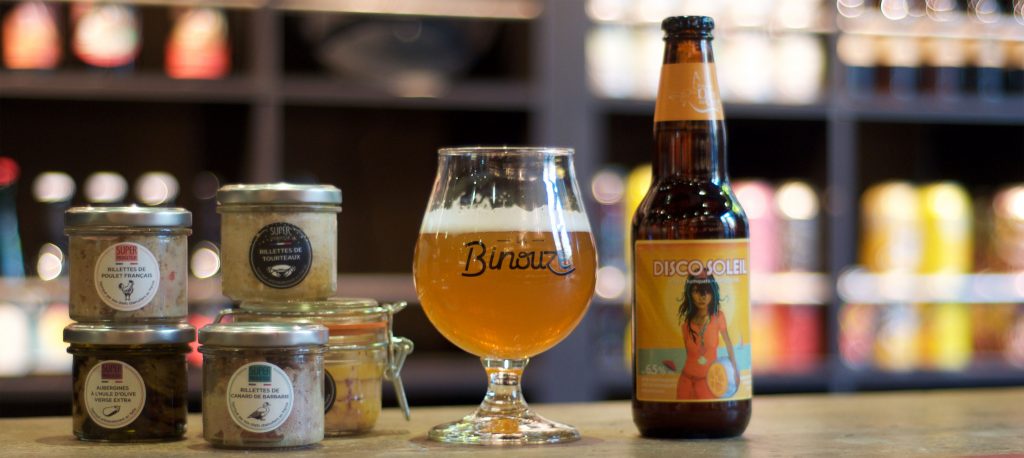 Soft Drinks :
We also have a lot of natural and artisanal soft drinks and sodas, for those of us who don't feel like drinking .
Come discover our selection of lemonades, tonics, bitters, ginger beers and other delicious drinks !
The right beer at the right place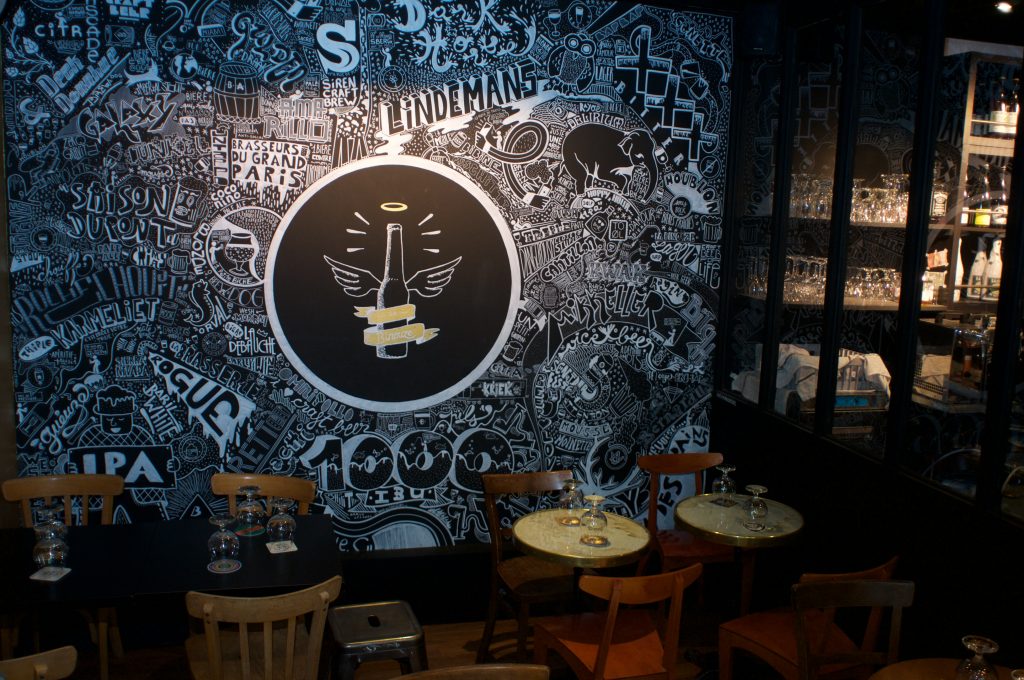 Would you like to have good time in a cozy place, surrounded by great craft beer from all across the planet? Would you like to spend this special moment with friends, colleagues or family ? In a nutshell, you would like to book La Binouze for yourself ? It's possible !
Whether you are a business or an individual, we can organize events for you, be it a seminar, a birthday, or simply a nice evening to discover craft beer.
We especially offer :
– Complete private booking of La Binouze (up to 60 people).
– Partial private booking of La Binouze.
– Tasting sessions to discover the craft beer world.
– Meet the brewer/tasting events with professional brewers.
You can have at your disposal :
–  Audio-visual material (video projector, speakers…).
– A conference room, with wi-fi access.
– Delicatessen and other quality products to go with your beer.
?
Want to book the beer shop room for an event ?
Beer Tastings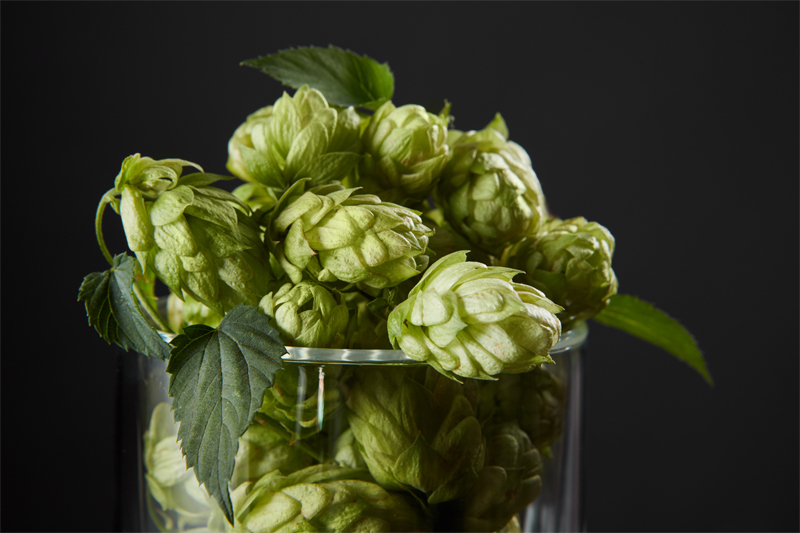 You wish to learn a bit more about beer, in a cozy, laid-back atmosphere ?
We organize beer tastings, during which you'll be served different craft beers, french or foreign, with details concerning the styles and the breweries.
And if you want to start exploring the world of beer and food pairing, you can also add a plate of cheese or delicatessen to the tasting !
The session lasts approximately 2 hours, and includes 5 different beers (11 cl of each beer per person), for at least 3 people. Don't hesitate to contact us to ask the price, depending on your preferences !
Want to join us in our next beer tasting ?