Located in the trendy neighborhood of South Pigalle, one of the centers of parisian life, known for its great bars and shops, La Binouze first opened its doors in 2015 to promote the great world of craft beer.
In La Binouze, you can therefore find more than 600 beers from the whole world : IPA and Stouts, flagship styles of the craft beer revolution, classic belgian styles from wellknown breweries, but also unique bottles like sour or barrel aged beers, from Western Europe, Scandinavia or the US among other things.
We also try to promote local breweries, with a selection of tasty brews from Paris and its surroundings, along with the best french breweries.
But La Binouze is more than a shop : it's also partly a bar to drink on the spot, with : 2 beers on tap with regular rotation, 200 bottles and cans in fridges, to drink or the spot or to go and a diverse selection of quality products to eat.
We also have a nice spirits selection (whisky, rum, gin) and delicatessen (vintage sardines, tapas, rillettes…), selected by us for their great taste and quality.
In addition, we're proud to offer homebrewing kits, tested by us, if you want to join the wonderful world of  homebrewin !
2015
Opening of the beer cellar
600
Beers both tested and approved by the whole team
14
Countries on shelf. Traveling at the edge of the bottle!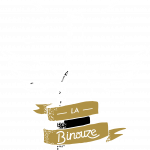 Benjamin
Cellar founder
Passionate about beer craft